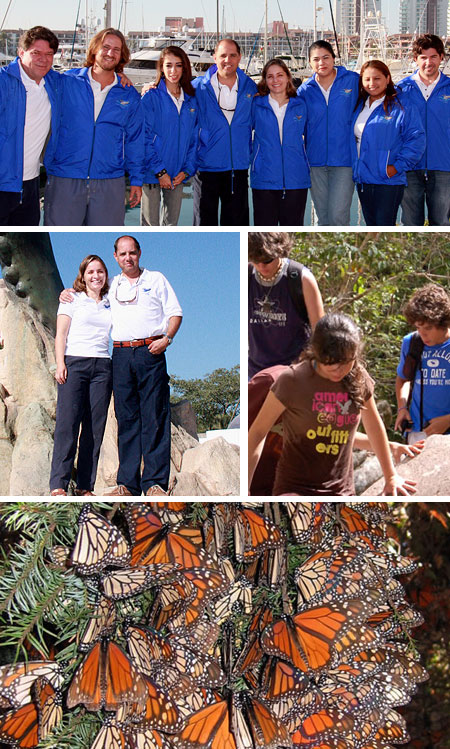 Puerto Vallarta, Riviera Nayarit, Adventure, Tourism, Explorer, Nature, Travel, Excursion, Trip, Leading, Expedition, Activitie, Ecotour, Tour, Ecotourism.
Ecotours de México is a Leading tour and activity operator founded by Astrid Frisch and Karel Beets, an enterprising Mexican couple interested in providing a different option for traveling around Mexico. Astrid is a biologist, and Karel holds a degree in hotel management and a masters degree in sustainable development. We started operating in 1991, which makes us pioneers among the ecotourism operators in the country, and we were also founding members of the Mexican Association of Adventure Travel and Eco-tourism (AMTAVE). We have led tours for international associations such as the World Wildlife Fund (WWF), the American Museum of Natural History in N.Y; the Saint Louis Zoo, and the National Wildlife Federation. Our great team of guides, mainly expert biologists and naturalists with a huge passion for nature share their knowledge's each places they visit and are concerned about nature and conservation.
Our tours and expeditions are run based that our guides share their knowledge offering personal and professional attention. Our premise is that you can't love that which you don't know. Join us to learn and be part of our love for the Nature.
We hope we can share our next Ecotour with you!!